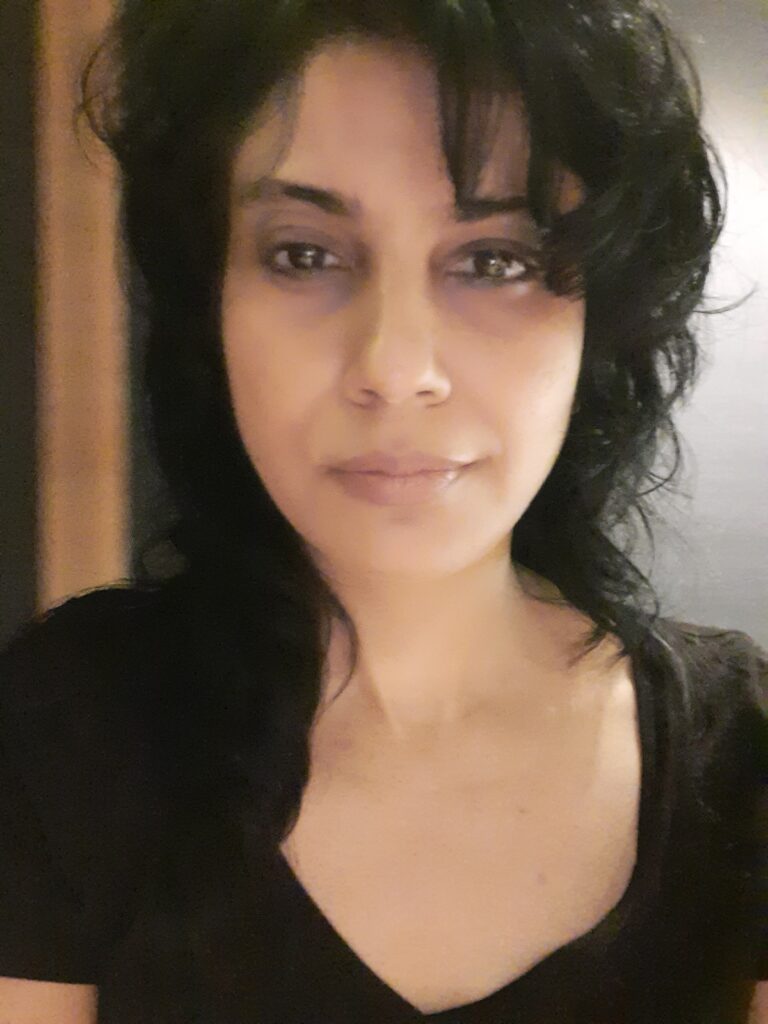 Suchita Bhhatia @Metaphysical Lab is a filmmaker, Podcaster, and Mental Health Advocate.
Her first feature film KHAPE as a director had its world premiere at the UK ASIAN FILM FESTIVAL (May29th- June 7th 2021)- where it won the Ray of Hope Igniting Flame Commendation award.
PRESS COVERAGE-  MEDIA HOUSE GLOBAL BELGRADE, COVENTRY OBSERVER 
Suchita has directed numerous corporates, commercials and brand films, featuring talents like Anushka Sharma, Manoj Bajpayee, Priyanka Chopra etc…
Currently, her various projects (feature and series) are in different stages of development and release.
Her interests lie in a wide range of subjects from Neuroscience to the subconscious and the difference between how we define things versus how we experience them. She aims at using her varied interests in telling complex and simple stories and hopefully bringing a new perspective to things.
Suchita has also briefly indulged in the luxury of directing a play called Entropy.
Suchita truly endorses the mental health cause and has made a series of short documentaries  with women living, fighting, and thriving with mental health issues that released on a popular short film platform – PROJECT JOY
She does two amazing podcasts, both running in 100 plus episodes: THE ARTISTS(Arts, culture and cinema) that has some amazing guests from Academy nominated to Culture shapers. The podcast has been featured on Apple, Feedspot and Thinkers360 
She also hosts a prominent podcast on Mental Health THE SOS SHOW , which has been featured on platforms like Apple podcasts and currently Spotify; the podcast has been covered and mentioned in some of the key press/media like Vogue 
And, one of the most exciting recent projects has been mentoring the future generation of podcasters  at Podcast Lab with  India Film Project & Spotify-  . 
And, as Shakespeare constantly reminds her, "the slings and arrows of outrageous fortune…. " She is slinging her way to becoming an alchemist:)
Neo: What are you trying to tell me? That I can dodge bullets?
Morpheus: No, Neo. I'm trying to tell you that when you're ready, you won't have to. #TheMatrix