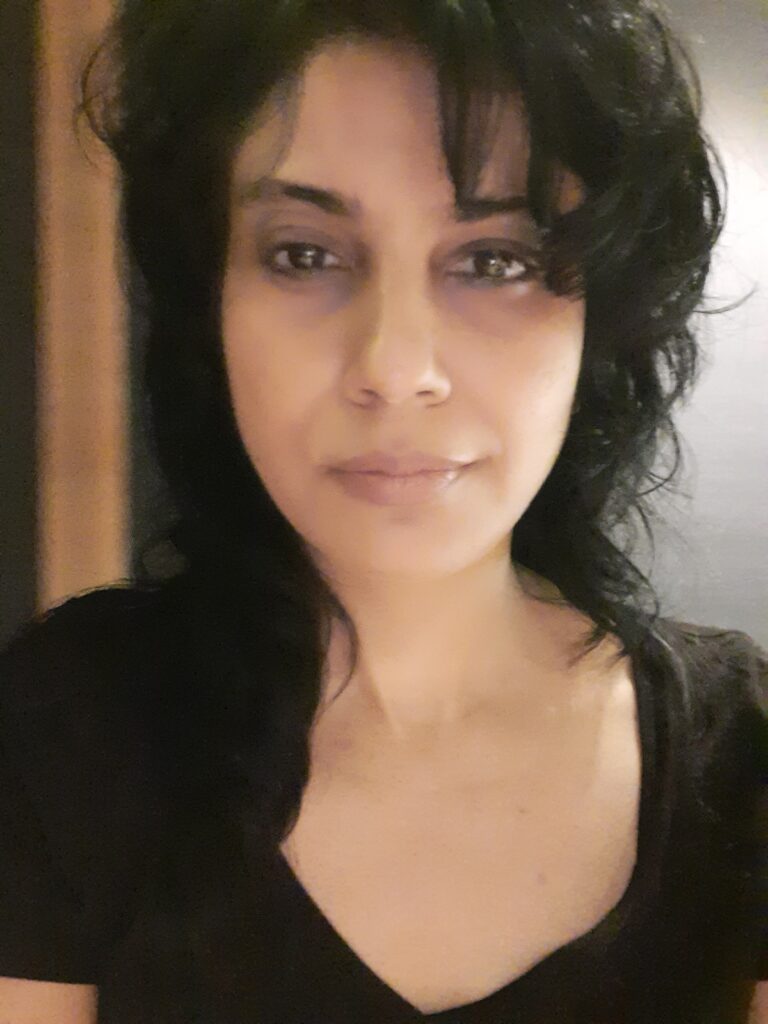 Suchita Bhhatia @Metaphysical Lab is a filmmaker; also a Podcaster.
Her feature film KHAPE as a director had its world premiere at the UK ASIAN FILM FESTIVAL (May29th- June 7th 2021)- MAIN VENUES were WATERMANS LONDON, BELGRADE COVENTRY, AND VIRTUALLY AT MODERN FILMS . Also, at PHOENIX Leicester where it won the Ray of Hope Igniting Flame Commendation award.
PRESS COVERAGE-  MEDIA HOUSE GLOBAL BELGRADE, COVENTRY OBSERVER 
Suchita has directed shorts, documentaries, branded content, and now feature films. Her interests lie in a wide range of subjects from Neuroscience to the subconscious and the difference between how we define things versus how we experience them. She aims at using her varied interests in telling complex and simple stories and hopefully bringing a new perspective to things. She has also briefly indulged in the luxury of directing a play called Entropy.
Suchita truly endorses the mental health cause and has made a series of short documentaries (PROJECT JOY)) with women living, fighting, and thriving with mental health issues. The shorts have been covered and mentioned by press/media like Scroll .
She also hosts a podcast on Mental Health THE SOS SHOW , which has been featured on platforms like Apple podcasts and currently Spotify; the podcast has been covered and mentioned in some of the key press/media including Vogue  ,Deccan Herald.
Her podcast on Arts, Cinema, and culture- THE ARTISTS– has great conversations and interviews with Artists the world over.  It is included in the top 5 percent podcasts, globally (listennotes data).The podcast has been featured on Apple and Thinkers360 .
THE EUREKA MOMENT – podcast on startups and innovations has had inspiring journeys of grit and resilience from entrepreneurs the world over.
And one of the most exciting recent projects has been being a part of Podcast Lab with  India Film Project & Spotify- mentoring the future generation of podcasters . 
And, as Shakespeare constantly reminds her, "the slings and arrows of outrageous fortune…. " She is slinging her way to becoming an alchemist:)
UPDATE: You can subscribe to our FRESHLY BREWED BIMONTHLY NEWSLETTER STARTING FROM FEB'23 where WE WILL SHARE updates on our PODCASTS THE ARTISTS, THE SOS SHOW AND CURATE  INTERESTING AND IMPORTANT THINGS IN ARTS, CULTURE, CINEMA, AND WELLBEING SPACE.
Neo: What are you trying to tell me? That I can dodge bullets?
Morpheus: No, Neo. I'm trying to tell you that when you're ready, you won't have to. #TheMatrix